DVSA Announce Practical Tests Are to Re-Start In July 2020
The DVSA announced on 25th June 2020 that they will be re-starting theory and practical tests from 4th July 2020. You can read the news feed article here
Before you get carried away, the DVSA have informed us that this will be a "phased" return, and at this stage, we are not 100% certain as to how the DVSA will be providing or prioritising tests.
We hope to have some more information shortly, and will keep this page and our Facebook Page updated as soon as we hear any further news

CBT Training Courses Are Still Running As Normal
Currently, THIS IS NOT AFFECTING CBT TRAINING COURSES which are still going ahead as planned.
Following the Governments announcements, encouraging people to return to work, but at the same time, avoid public transport and seek alternative modes of transport, we are now able to offer CBT courses to anyone who wishes to use a scooter/motorcycle as a self isolated mode of transport. We have also implemented procedures to make your training environment as safe as possible.
Equipment Hire
Whilst our courses include bike hire, we are currently asking all students to bring their own equipment for hygiene reasons. This includes your own helmet, gloves and appropriate riding attire.
If need be, we are able supply a helmet and gloves, but urge you to consider that by doing this, you are increasing the chances of both spreading and catching germs/bacteria. As such, any students who use our helmet or gloves will be required to wear a face mask, and plastic inner gloves (which we can supply, but would be more preferable if you bring your own) Please consider that at some point, you will need to purchase your own helmet and gloves in any event, so to maximise your own safety, and help reduce the spreading of germs/bacteria, we would ask that the borrowing our helmets or gloves is only done so as a last resort.
Other items we would like you to bring
If you can, please also bring your own pen (for writing), and ear piece/in-ear earphones which have/or are compatible with a 3.5mm headphone jack. Our instructors can supply this for you to borrow if you do not have your own, but these have to be shared amongst other pupils as well, and can only be cleaned with sanitising wipes, so bringing your own would be a lot more hygienically suitable, and safer, for both yourself and others.
We would also ask you to bring your own face mask and sanitising equipment (i.e hand sanitiser, wipes or sprays) as this will help ensure that any vehicles, seats, handles etc are kept as clean and sterile as possible.
To help reduce the spreading/catching of germs/bacteria, we may insist on pupils wearing a face mask (which we can supply, but would be more preferable if you bring your own) during classroom sessions that may have to be conducted inside. We kindly request that any measures we put into place for the protection of you, our instructors and your fellow pupils are adhered to and respected at all times.
**********************
BOOKING NOTICE: Coronavirus – Covid 19
Please do not proceed with your booking if you are concerned about contracting symptoms of Coronavirus.
Should you need to cancel your booking due to symptoms, diagnosis, or self isolation requirements resulting from Coronavirus, you WILL still be subject to our cancellation terms and charges as normal.
In the interests of health & safety, we reserve the right to cancel any training session, for any pupil, if that pupil shows any sign of what we deem to be possible Coronavirus. This is to protect all other pupils and our Instructors.
**********************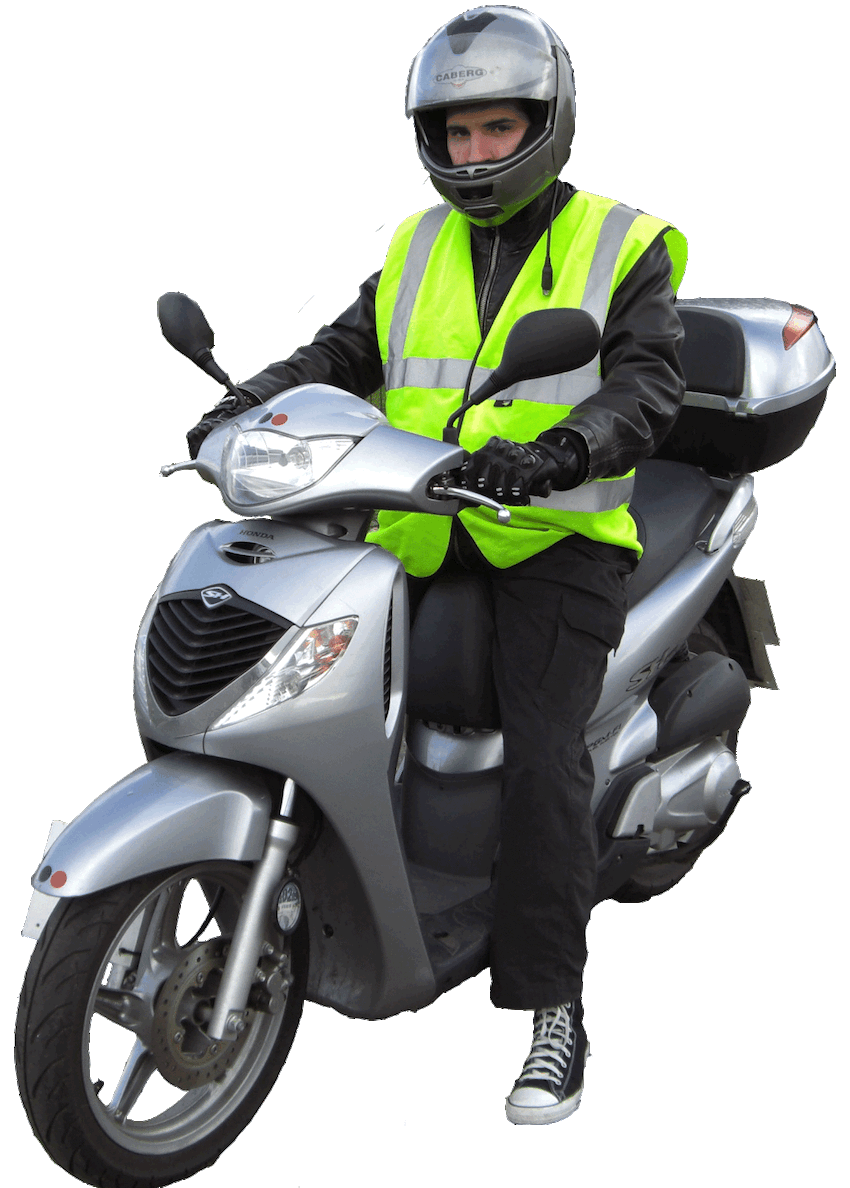 It does not matter whether you attend CBT on a manual or automatic bike. Once you have successfully completed the course, you will be entitled to ride either a manual or automatic bike, regardless of the type of bike you used on the day of your training. We therefore recommend completing your CBT on an automatic bike, as it is easier and you will still be entitled to ride a manual bike upon successful completion of the course. Due to increased safety measures being implemented as a result of Covid-19, the majority of our CBT courses will currently be offered on automatic bikes only.
**********************

Full Licence Courses & Test Resits
The DVSA announced on 25th June 2020 that they will be re-starting theory and practical from 4th July 2020. You can read the news feed article here
As the DVSA has advised us, that this will be a "phase" return to testing, we are still currently, not taking any further bookings for any full licence training for any Category of licence except motorcycles, until further information has been given regarding this "phase" return.
We are currently taking deposits for people who would like to take their full motorcycle licence training with 1 Stop, and then placing those client on a priority list for when we get tests allocated to us. If this is something you would like to do, then please call us on 020 8597 7333 or 0800 848 8418
In the meantime please continue to monitor this page as well as our Facebook Page for any further updates.