Category D (Bus Licence & Coach Licence)
PCV (Passenger Carrying Vehicle) was formerly known as PSV (Passenger Service Vehicle). The Bus PCV Category D licence allow drivers who pass the PCV Category D Bus licence to drive any kind of buse or coach including single deckers, double decker buses and also bendi buses.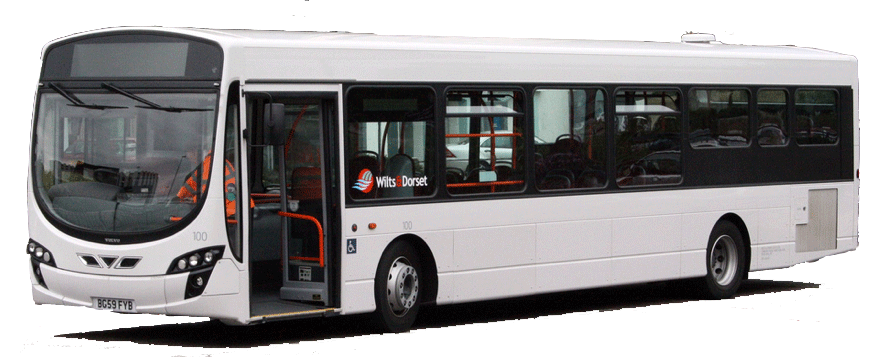 Once you pass the PCV category D test, you will then obtain a category D entitlement on your driving licence, and will be able to drive any automatic bus. You will also recieve Category D1 (Minibus Licence), as PCV Category D supersedes the Category D1 minibus licence.
If you have a manual Category B licence (car licence), then you will only be required to take the test in an automatic vehicle, but will will be still be awarded a manual PCV Category D licence. You can still choose to take your PCV bus test in a manual vehicle or coach if you choose, but we believe all this does it make the test mor challenging and difficult for no reason.

PCV Category D Requirements
In order to attend any of our PCV Category D courses, you must be at least 17 years of age and have a full Category B licence (car licence).
Assuming you already have a Category B driving licence, your first step is attend and pass an PCV medical test (unless you have already completed a medical for an LGV licence). You should be available to arrange for your local GP to conduct this medical, and they will confirm what fee is applicable. You will need to take a D4 Medical Form (download here) with you to your medical, and the doctor will complete the form accordingly.
Once you have passed your PCV Medical Examination, you must then make an application to the DVLA for your Category D provisional licence. In order to make this application, you will need to complete a D2 Application Form, which can be obtained from your local post office, or can be ordered online from the DVLA here.
At this stage of applying for your Category D provisional licence it is also worth applying for Category D1 (PCV - Minibus) and Category C (Lorry), as currently there is no fee for applying for these provisional entitlements, and should you decide to progress onto any of these tests in the future, it will save you from having to re-apply for the provisional entitlement, and avoid incurring any possible future fees.
The final step you must complete before attending our PCV Category D training course is to sit and pass your PCV theory test, which can be booked online at the DVSA's website, or by calling the DVSA's booking line on 0300 200 1122.
When booking your theory test you will need to book and pass both the PCV Multiple Choice (Module 1a) and PCV Hazard Perception (Module 1b) theory tests. It is also recommended that you book your PCV CPC Case Study (Module 2) at this stage, however it is not essential or required for you to pass this theory test before taking your practical training or PCV practical test. If you have previously already passed your PCV theory test in order to acquire a Category D1 licence, and are "upgrading" to Category D, then you will not be required to re-take the PCV theory test again.

Manual or Automatic PCV Course?
If you have a manual Category B licence (car licence), then you will only be required to take the Category D driving test in an automatic vehicle. Therefore, we recommend taking the PCV test in an automatic vehicle, as doing so will make passing your test much easier.
If you would like experience driving a manual bus or coach, we recommend once you have passed your PCV driving test, that you come in for a couple of hours training in a manual PCV vehicle, where you can focus more attention on the gearbox, without it being a determining factor on your Category D driving test.

PCV Bus Courses In East London
Our LGV training courses in East London are probably the cheapest PCV training courses in London. We offer Cheap PCV Class 2courses in East London, which offer fantastic value for money, matched by a superb pass rate. Our Cheap Cat C LGV courses London, and Cheap LGV Training in East London, & all of Essex including LGV Training in Ilford, Romford, Dagenham, Chingford, Enfield, Wanstead, Walthamstow, Loughton, Buckhurst Hill, Chigwell, Barking, Forest Gate, Manor Park, Stratford, Hackney, Dalston, and Tottenham.All our courses are very competatively priced, and we are probably the cheapest LGV training school in London, offering cheap LGV courses in East London.
We offer a range of Category B+E training courses to accomadte drivers with different levels of experience. All of our Category C courses are provided on a 1-2-1 basis, ensuring that you receive 100% of the instructors attention without the pressure of any other observers. It is this 1-2-1 lorry training by our qualified trainers which leads to our superb first time pass rate.
Our training days usually consist of 4 hours training per day, with all 4 hours being spent by you at the wheel, and not spent with unecessary "coffee breaks" or "lunch breaks" which many other schools use as a tactic to reduce your training time.
Many other schools will offer you an 8 hour training day, which may sound like good value on the face of it, but the 8 hour day is not on a 1-2-1 basis, and the driving time is shared with another pupil, meaning you spend half the time squeezed in a drivers cab waiting for your turn to drive and effectively wasting half your day. The other problem with the 8 hour days provided by other trailer training schools in East London is that many of theses training schools will introduce lunch breaks into this 8 hour day meaning that you are not receiving your full time driving/practicing that you are paying for. The final problem with an 8 hour day is tiredness. Driving for such a long time results in a lack of concentration and therefore has to have an adverse affect on your learning. The combination of these problems is quite obvious as to why such schools do not have the same extensive pass rate as we pride ourselves on. However, if you are insistent on having an 8 hour day, we can of course accommodate this, even though we do not recommend it.

PCV Category D Training Courses
Our PCV bus training courses start off at 24 hours, and are aimed at people with no previous experience driving PCV's. The 24 hour PCV Course has been our most popular and successful PCV course, and has led to the highest pass rates. We also do offer 20 hour, 16 hour, and 12 hour PCV coach course's to match existing experience and to accommodate those people who may have some experience driving lorries in other countries or other large vehicles such as lorries.
Your course will typically be split up into 4 hours training per day, with your test being taken on the final day of your course, where you will receive 2 hours pre-test warm up training, followed by your Category D practical driving test for which 2 of your training hours will be allocated for.
Your training will consist of verbal and practical training for the following:
improving your general driving skills to make sure they are up to the DVSA's " driving test standard"
showing you popular test routes you are likely to encounter as part of your driving test
teaching you about the reversing manoeuvre which you will be required to do as part of your practical test
teaching you the "show me / tell me" questions which will be asked at the beginning of your test

Our most successful courses are those within the 20 - 24 hour bracket, as these course's generally provide us enough time to adequately cover all the training points mentioned above. Obviously the shorter the course, the less in depth we can cover the training points above.
Please remeber when deciding which PCV training course would suit you best, that if you try to select a shorter trailer training course to try to save yourself money, you may not pass your PCV test first time, and may end up spending more money on re-tests than if you selected the most appropriate course for your skill level in the first place. If you are unsure about which PCV course would suit you best, then please contact our office where we will be more than happy to listen to the experience you have and help you make an appropriate choice.
As well as offering the very best PCV training in London, we are probably the cheapest PCV training school in London as well, offering the very best instruction, matched with unrivalled pass rates at unbeatable prices.

The PCV Category D Driving Test
The Category D driving test will be taken in the same vehicle in which you do your training in. The test starts off with the examiner asking you some vehicle safety questions, and is usually immediately followed by the reversing excercise. You then proceed to spend the next 50 minutes - 1 hour driving on the public road, going over through the test routes you would have practiced during your training. During this time on the road the PCV examiner will assess your ability to interact with other road users along.
Once you have successfully passed your PCV Category D practical test, you will then obtain Category D and Category D1 on your driving licence which will entitle you to drive any bus, minibus or coach.

PCV Category D Price List
| Course | Price |
| --- | --- |
| 24 Hours | £1375 |
| 20 Hours | £1200 |
| 16 Hours | £999 |
| 12 Hours | £799 |
| 10 Hours | £695 |
| Hourly Rate | £60 Per Hour |
| Module 3 Practical Driving Test Re-sit | £320 |
| CPC Module 4 Practical Demonstration Test | £220 |
| Weekends / Bank Holidays | £10 Per Day |

All courses INCLUDE training and practical test fees. (An additional £30 will be charged for any practical test booked on a weekend or as classed as out of hours by the DVSA)

How do I book my PCV Category D Driving Lessons?
Since all of our PCV Category D sessions are bespoke to each individual, the only way you can book a session is to call our offices on 020 8597 7333 or 0800 848 8418 where our office staff will discuss your personal requirements and discuss availability to help you find a suitable time and date to suit you.

Booking a Course if you have an EU Licence
If you have an EU licence, you must obtain a D91 Form from the DVLA.
To get the D91 Form, you will need to complete a D9 Application Form. Once you complete the D9 Application, the DVLA will then send you a D91 Form in the post, and allocate you UK driving licence number.
Once you have the D91 Form and a UK driving licence number, you can then book onto a course with us as well as being able to book any other driving courses/tests/assessments in the UK.
Please note, you will need to bring the D91 Form form with you to your course, so please make sure you do pyhsically have this in your possession before making your booking.
Featured Services
Professional training services offered for all types of licence requirements, including advanced training, and assessments for compliance and auditing purposes